▼Who we are
ADTO GROUP, founded in 1998, is one of the largest steel tube, scaffolding, formwork, Aluminum products, etc. R&D, manufacturing and trading group company in China. With 20 years' development, the group has developed another 30+ subsidiaries and JVs and 20+ manufacturing plants. We have the flexibility to tailor programs to reach our customers' unique requirements. Word of Mouth Advertising is a testament to our Commitment to Customer Service.
Changsha Xiangjia Metal Materical Co., Ltd. As an exporting gateway under ADTO Group, we have over 20 years of piping materials making experience and insight into Oil & Gas, Water, Mining, Marine and infrastructure. Our philosophy and commitment focuses on one-stop service for piping materials and pipe fittings, helping our 1000+ business partners including contractors and resellers all over the world to have a better solution, ensuring high quality whilst saving precious time.

-8 lines for Spiral-seam welded (SSAW) steel pipes from Φ219-Φ3020mm

-6 lines Straight seam submerged arc welded pipe(LSAW) steel pipes from Φ406-Φ1422mm
Management of seamless pipe and pipe fittings
Both price-oriented and delivery-target-oriented.
Exhibitions all over the world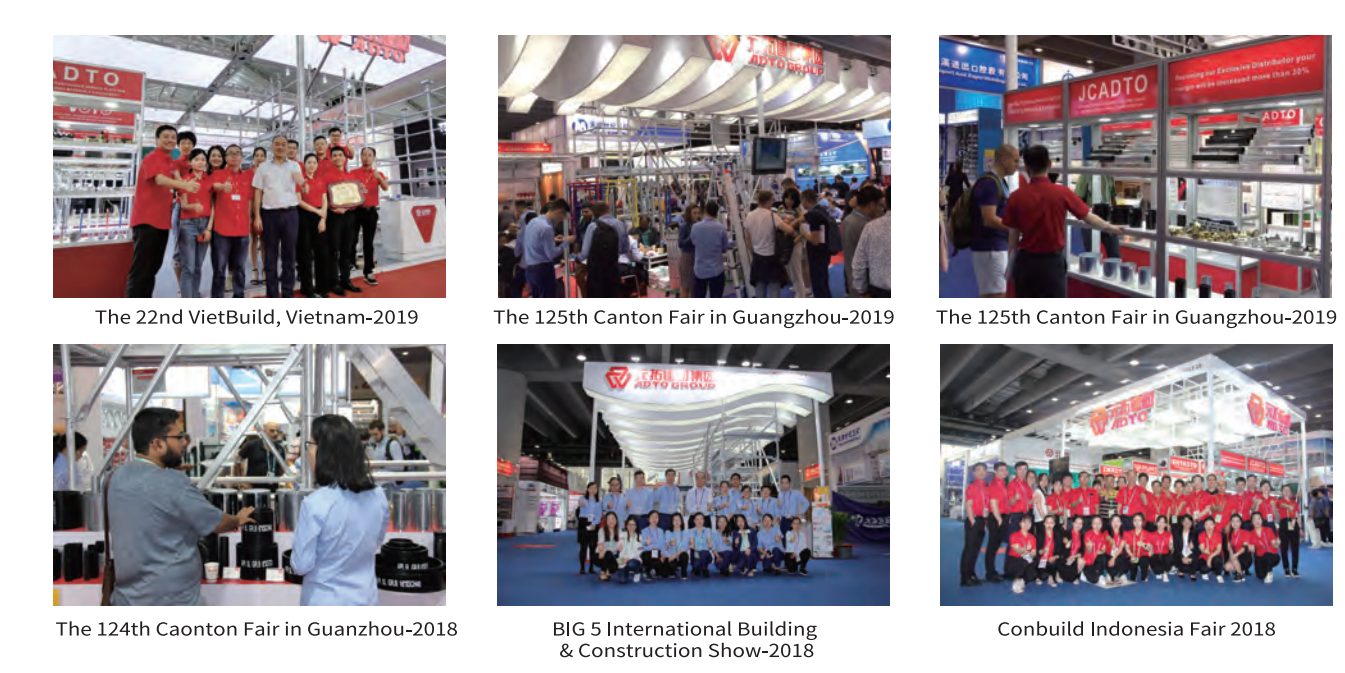 We join different construction material exhibitions accross the world every year, including Canton Fair&Big 5 Dubai.

We successfully held our very own first ADTO International construction exhibition in 2019 with clients from all over the world.
Price & Delivery time

We have very close relationship with the mills as we are their VIP client based on huge quantity every year.
So, the price we get is the best in market and our order always have priority to be produced.
Some of our long-term partners: